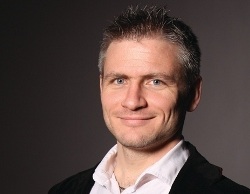 Let me invite you to an exciting online event focusing on website translation.
Website localization made easy
21st March, 2013, 15:00 GMT
As a part of the Free Training Series organized by Proz.com, Easyling will be hosting a webinar on the hot topic of website localization.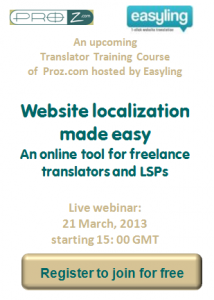 We will show the ultimate online translation tool that helps freelancers and LSPs to give exact quotation, word- and repetition counts for the clients in just one click of a button. Easyling will also let you extract the content of any HTML sites and import it to your favorite CAT tool. Moreover, the solution offers easy-to-use real-time preview and in-context-editing interfaces. If you face the challenges of traditional website translation, you should check out how this web translation tool works.
The webinar starts on Thursday, March 21, 2013 15:00  GMT. Feel free to register at Proz.com to join the training.
If you're eager to learn more about making website translation easy, your place should be guaranteed now by registering to the Live Easyling Webinar.
Dedicated demo for You
Tweet