Easyling Release Notes – March 2014
Apr 14, 2014 - Easyling.com
March Madness has come and gone, and Easyling has been expanded with a number of new features that materialized in the interim.
Page and Dictionary Freezing: Once the list of URLs to be translated has been finalized, Easyling can be instructed to freeze the pagelist, or even the entire dictionary, while the quotation/translation work is in progress. Even if people are surfing the website via the proxy, no further pages or translation entries will be added, so translators can work without new segments are appearing.
[caption id="attachment_902" align="aligncenter" width="1263"]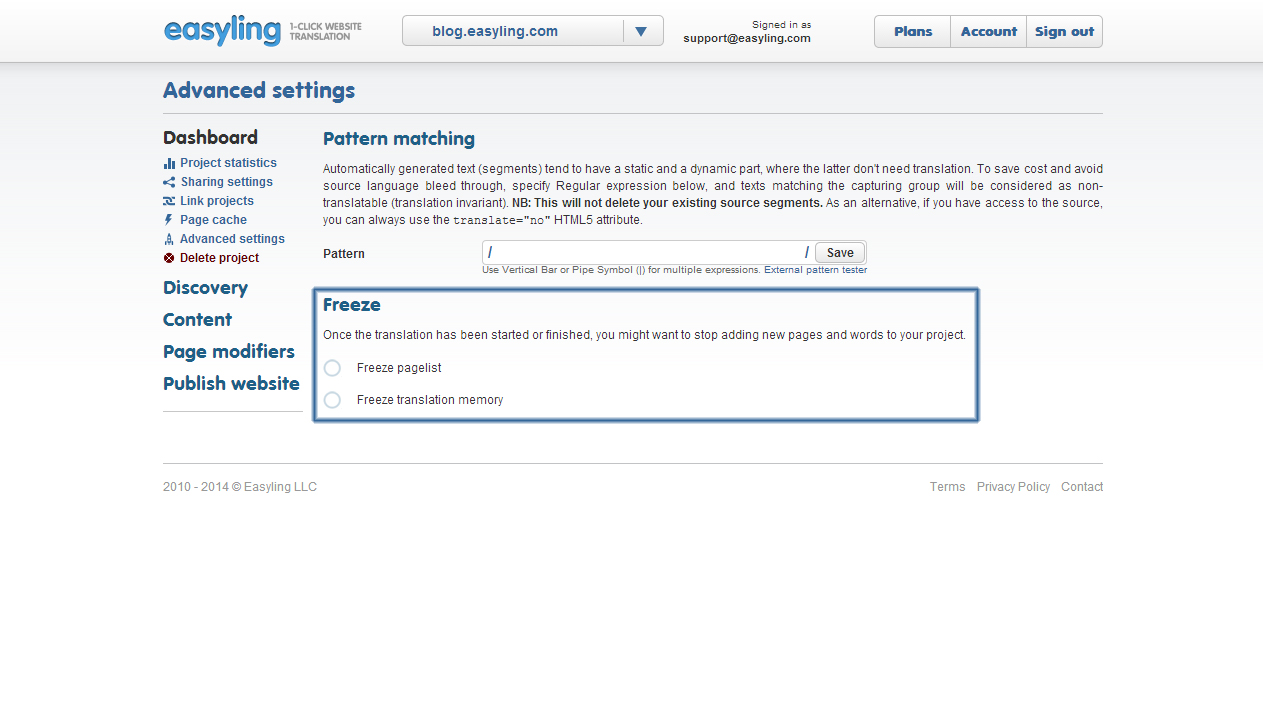 You can now freeze the project in a given state to preserve the pagelist or the translation memory while you work.[/caption]
Cookies: Easyling can now discover sites with custom password protection: once authenticated, cookies can be entered and passed on during Discovery/Scanning. Easyling will not save these, so no user info may be compromised.
[caption id="attachment_904" align="aligncenter" width="1264"]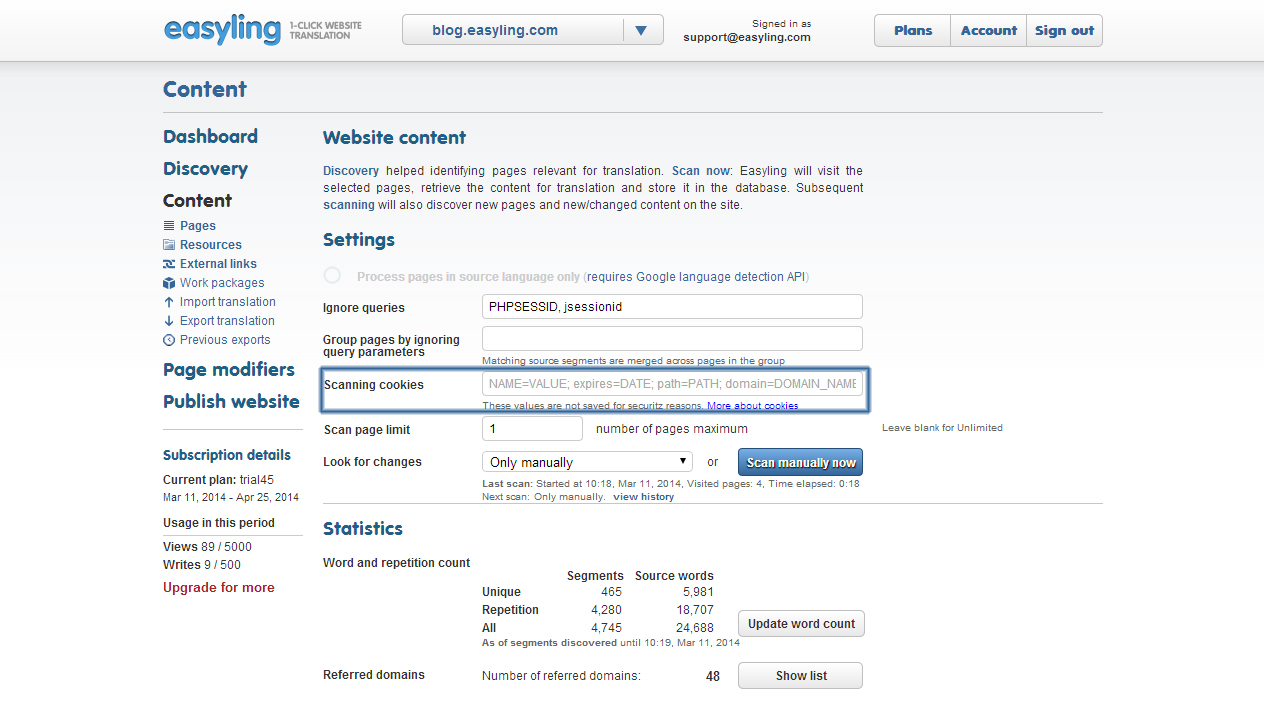 You can now enter cookie data that Easyling will relay back to the site you're scanning, so you can bypass authentication and access per-user features for translation.[/caption]
Caching: you can now activate caching to drastically improve page generation times. This feature has one variant currently, with another in the pipeline. The Binary Cache makes Easyling keep a copy of the translated page in its cache, so that the next time it is requested, it can be served much faster. This copy is regenerated every time the source content changes, so loading will remain fast as ever, but new content will show through right away, in the original language.
[caption id="attachment_903" align="aligncenter" width="1265"]
Site loading times can be improved dramatically by turning on caching.[/caption]
Additionally, we are preparing the biggest-ever rework of Easyling, an entirely new framework that will enable a host of new features in the future. Also, we are still looking for front-end gurus with JavaScript and Dart experience.